Marine Maldives Products Pvt. Ltd.
MMP formed a Joint Venture with the Government of the Maldives in mid-2011. The new entity is "MMP Maldives" ( MMP–M )

Resultant from this agreement, MMP-M will be guaranteed a regular supply of "pole & line" skipjack & yellowfin tuna.

The agreement also provides an ice making facility, 2 large transport vessels & one floating processing/freezing factory vessel ( similar to a huge barge).

In return, MMP will provide our experience & expertise in helping to increase the volume of catch and create employment opportunities for many more Maldivian people.

We will control about 1/3 of the annual catch. Nearly 100% goes to UK & Europe at this time.

As part of the agreement, MMP will also be responsible to run the state owned tuna cannery. This factory will also produce frozen tuna steaks for domestic sale and export to existing European customers and other interested buyers .

MMP–M will also manage the retail shops that sell a lot of tuna to the local people & resort catering industry. We will also increase this retail business by supplying the shops with many imported food products from Thailand and other world sources.

MMP-M also controls the trademarked logo (copy attached).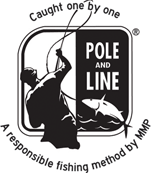 MMP-1



MMP-2




Chill & Frozen Facility